Advertising of Recruitment
Lesotho Mounted Police Service conducts oral interviews for candidates who managed to pass the recruitment preliminary test and currently there are no vaccant positions.
The Following Requirements are also Advertised:
Dead- lines for filling of application forms
Minimum qualifications
Age limits
Number of posts in a specified discipline (in case of cadet officers).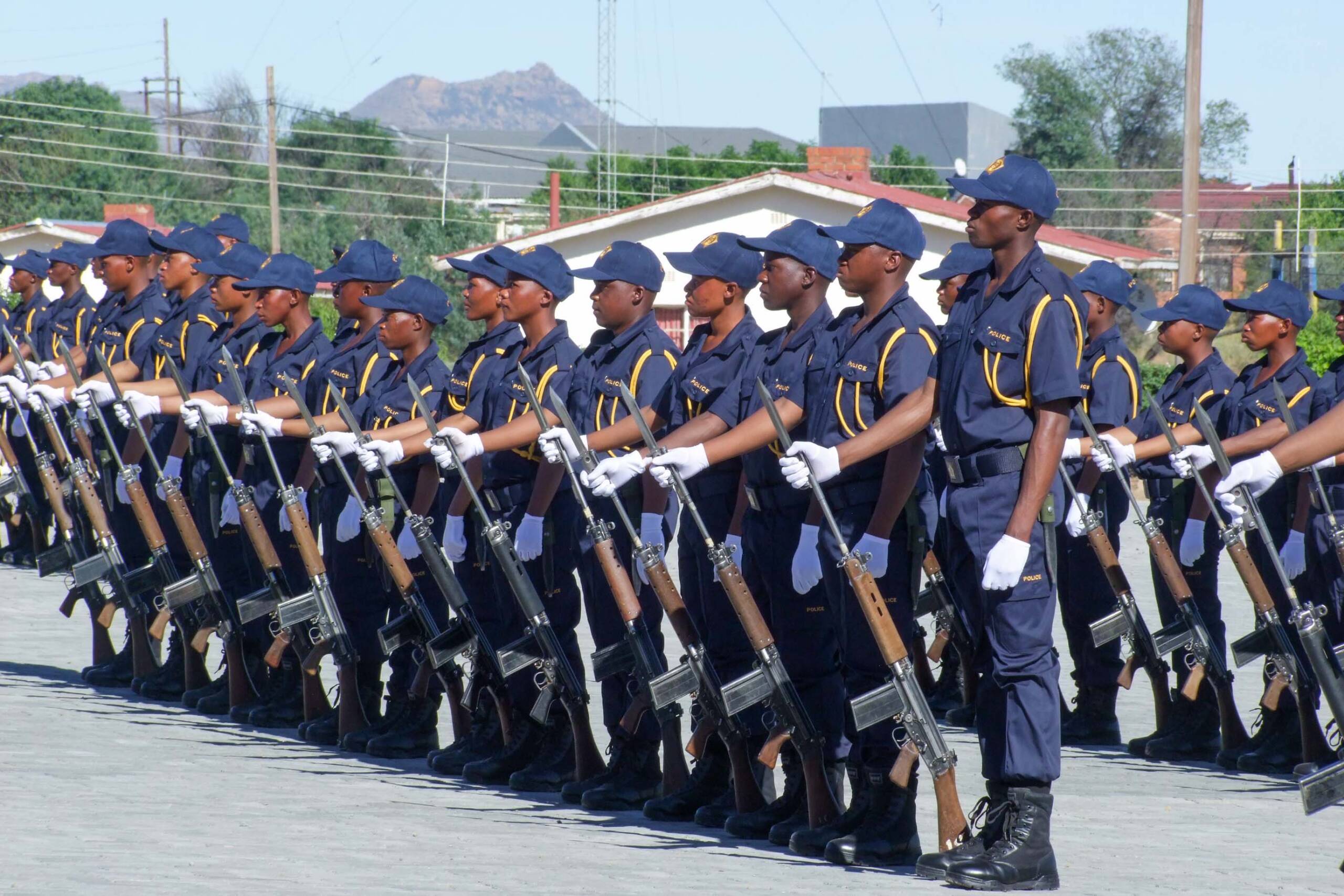 For the advertisements to be meaningful and be prejudicial to any applicant, they are made within a reasonable time and as frequently as possible to ensure that all interested parties may have a greater chance of having the information.
Whenever invited or need arises the Commissioner of police sends officers to give talks on career opportunities in the LMPS.
Recruitment Criteria
In order to increase the chances of recruiting the best candidates and the same time providing for a fair and open competition the following criteria are used for applicants to qualify:
Nationality: An applicant has to be a citizen of Lesotho
Age: Applicants must be of ages not less than 18 years and not more than 30 years of age.
Education: All applicants must possess a minimum of a General Certificate of Education (GCE) with passes in at least four (4) subjects. One of the four subjects has to be English Language
Criminal Records: Applicants must not have any criminal record.
Fitness: All applicants must be physically, mentally and medically fit.
Equal opportunities: Applicants are considered irrespective of religion, race color, sex and or any other form of discrimination.
All original documents must be presented at the completion of the above processes, successful applicants arraign cadets' officer course.
This course takes thirteen months. The course is intensive training focused on the identified aspects necessary to produce well developed officers – to – be of the best quality and integrity.
The content of the Cadet Officers course is determined by the office of Commissioner of Police having considered advice of the Training Advisory Board set up under section 70 of the Police Service Act 1998.
The numbers of people to be recruited as Officer Cadets are invariably determined by the L.M.P.S requirements for subordinate and senior officers and availability of funds.